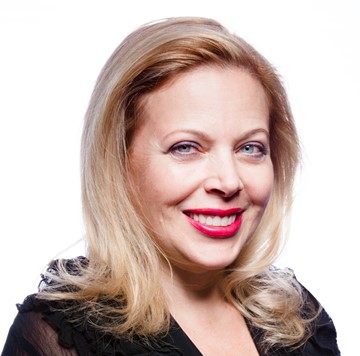 Hello,
What if new treatments for cancer and other aging-related diseases were not just right around the corner, but already here?
This week, we present some new information about how the treatment of cancer can be approached in a non-invasive, minimally-damaging practice called proton therapy. For many survivors of cancer, the standard experience of chemotherapy can be devastating in the long run. Popular culture provides us with the standard picture of hair loss and physical weakness, but for already aged individuals, the effect of a weakened immune system can place the patient at higher risk for the onset of other aging-related diseases.
This one example of how our healthcare system typically treats illness represents a disease-specific treatment model that fundamentally ignores the underlying causes of aging-related disease. Providing you with awareness of these current practices and the knowledge you need to know about new breakthrough treatments, is what GHPI is all about.
Until next week!
Edwina Rogers, CEO
Global Healthspan Policy Institute
---
Proton Therapy and The Personalized Approach To Treating Cancer
Using minimal and localized radiation in the place of the tumor only distinguishes proton therapy in the world of cancer treatments. That is not the only mark of excellence, though, as pre-treatment planning has a strong focus in the physicality of the individual patient themselves. Learn More Here
---
Kaiser's Research Bank Will Help Researchers Study Influence of DNA On Health
In an exciting new development in data-sharing, the Kaiser Permanente Research Bank will allow researchers to use DNA and other health information to study how genetic and environmental factors affect an individual's health. The Bank will also allow them to search for new ways to diagnose, prevent and treat certain diseases. More than 220,000 members from four geographic regions have already participated in Kaiser's biobanking efforts, and more are expected to come.
---
GHPI Fellows' Spotlight
Gil Atzmon, Ph.D.
Gil Atzmon is Professor of Human Biology at Haifa University in Israel, where he runs the Laboratory of Genetics and Epigenetics of Aging and Longevity, and at Albert Einstein College of Medicine in New York. The foremost focus of Prof. Gil Atzmon's entire research career has been the understanding of the association of the whole genome to disease, performance, health and longevity. Since 2001, he has focused on human genome and its impact on aging and longevity.
Learn Why His Research Has Been Covered By Press All Over The World
---
Genetic Superheroes Hidden By Confidentiality Agreements
What if the cures were there, and researchers could not get access to them?
Unfortunately, such is the case! Thirteen people might carry clues to curing inherited genetic diseases, but the research participants were guaranteed anonymity. This makes it so that scientists cannot contact the very people who each carry a gene mutation known to cause a fatal or debilitating pediatric disease, but did not have any symptoms at the time their DNA was analyzed, according to a paper published in Nature Biotechnology.
Learn How Researchers Will Move Forward To Find The Cures
---
We're Bringing the Best Research in the World to Congress – and Your Donations Are The Fuel To Our Fire!
With your help, we're bringing the vision of a world without the spectre of diseases like cancer, heart disease, and Alzheimer's one step closer to reality each and every day. Our team works closely with industry leaders from sectors as far-reaching as biotechnology to gene therapy to pharmaceuticals and beyond – uniting our members under a common, core mission to benefit the public trust.
Help us bring new preventions and therapeutics for the benefit of all generations, today
---
GHPI Fellows' Update: Dr. Greg Neimeyer
This week, Dr. Greg Neimeyer debuts his new rap "DSM-ICD Wedding: Hamilton Play Style" as part of an informative and fun way to recount the history of the DSM and the reasoning that went into the making of each edition of the American Psychiatric Association's Diagnostic and Statistical Manual for Mental Disorders.
---
All Call For Volunteers For Healthier, More Productive Years of Life!
What if the US Congress took the lead funding healthspan research? Or by removing barriers to treatments to new therapeutics that can prevent diseases like cancer?
For the first time governments seem to be listening — and you can help!
GHPI needs volunteers to engage with the public and ally nonprofit groups around the world.
Contact jmonsarrat@healthspanpolicy.org to join the tiger team today!
---
GHPI Advocates' Update: Beverlye Hyman Fead
Beverlye Hyman Fead is an author, speaker, photographer, cancer survivor and aging advocate for GHPI and other organizations across the nation. Beverlye recently presented her inspiring message to an audience at the Coral Casino in Santa Barbara. She spoke on the need for parents to reach out and answer questions for children when cancer occurs in the family.