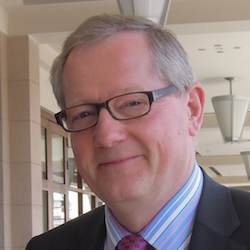 Richard is an internationally respected leader in healthcare and life sciences.
He is Founding Director of the Oxford-UCL Centre for the Advancement of Sustainable Medical Innovation (CASMI), a major UK initiative aimed at transforming the R&D and regulatory processes in life sciences to bring advances more rapidly and affordably to patients. He is chairman of the UK's Precision Medicine Catapult, forging a national strategy in this rapidly developing field, of the South London Health Innovation Network, accelerating innovation in this region of the NHS, and of the corresponding Genomic Medicine Centre. He also chairs Image Analysis, a UK company using MRI to quantify the impact of therapy on disease. He is a board member of Celgene, a major US-based bio-therapeutics company.
His 25-year business career in healthcare has spanned biopharmaceuticals, diagnostics and medical informatics – both in the USA and Europe. Most recently he was Director General of the Association of the British Pharmaceutical Industry, Board member of EFPIA (the European industry association) and Council member of IFPMA (the international equivalent).
As a co-founder of Life Sciences UK, member of the NHS Stakeholder Forum, vice-chair of the UK Clinical Trials Collaboration and in many other roles, he has advised successive UK governments on healthcare issues, especially those relating to developing, valuing and using new healthcare technologies.
His past leadership roles include head of McKinsey's European healthcare practice, General Manager of Healthcare Solutions for IBM and Chief Executive of Chiron Diagnostics. He was also Chairman and Chief Executive of Molecular Staging, a US bioscience company, now part of Qiagen. He therefore has experience in leading and advising a wide range of high-technology companies.
His book on the future of healthcare '2030 – The Future of Medicine: Avoiding a Medical Meltdown' is published by Oxford University Press, and his second book 'Bioscience – lost in translation?' will appear mid-2016. He speaks frequently on the future of life sciences and the restructuring of healthcare systems that new technology can enable.